Below is the FSO-HSW

SEPTEMBER 2021

calendar and events list. Please note all of our English support groups

EXCEPT SEPTEMBER 1st, 2021

support groups will be HYBRID.

You may attend them in our offices at 315 W. Washington Ave. Washington, NJ, in our Main Conference Room OR join us via Zoom with the links provided below.

Youth Partnership meetings are HYBRID. For more information contact: Info@fso-hsw.org.
El grupo de apoyo en español estará en Zoom. ¿Preguntas? Contacto: Info@fso-hsw.org.
PLEASE CLICK ON THE CALENDAR TO ENLARGE
HAGA CLIC EN EL CALENDARIO PARA AMPLIAR
---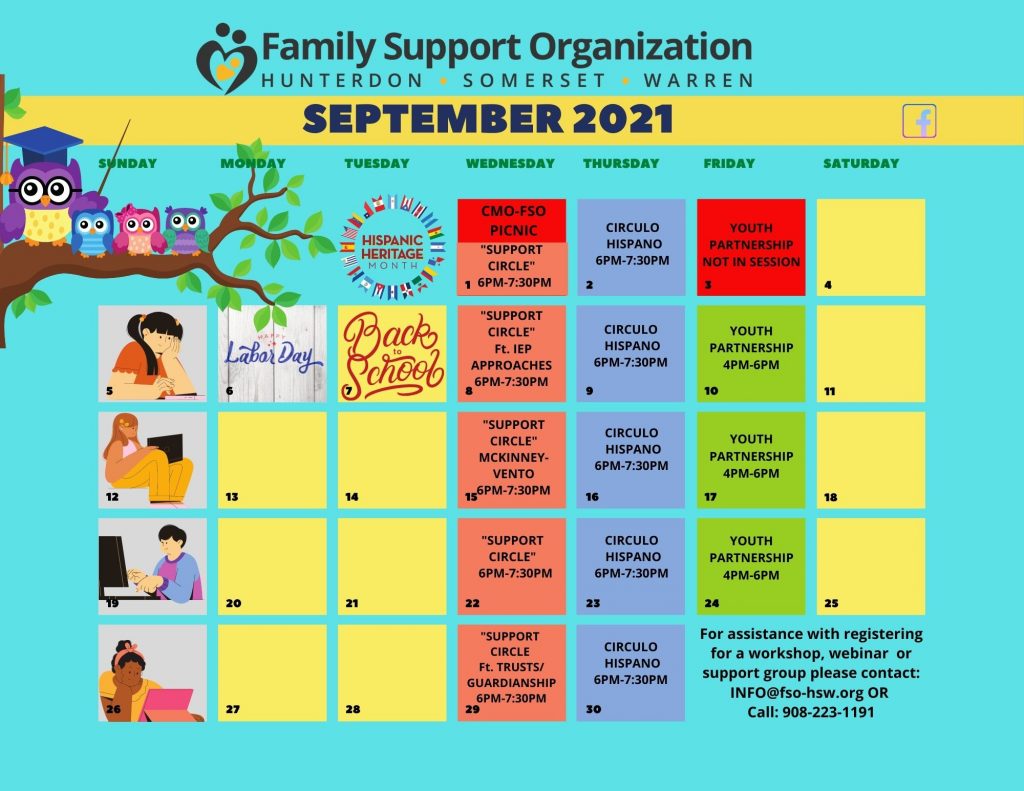 PLEASE CLICK ON THE FLYERS TO ENLARGE
HAGA CLIC EN LOS FLYERS PARA AMPLIAR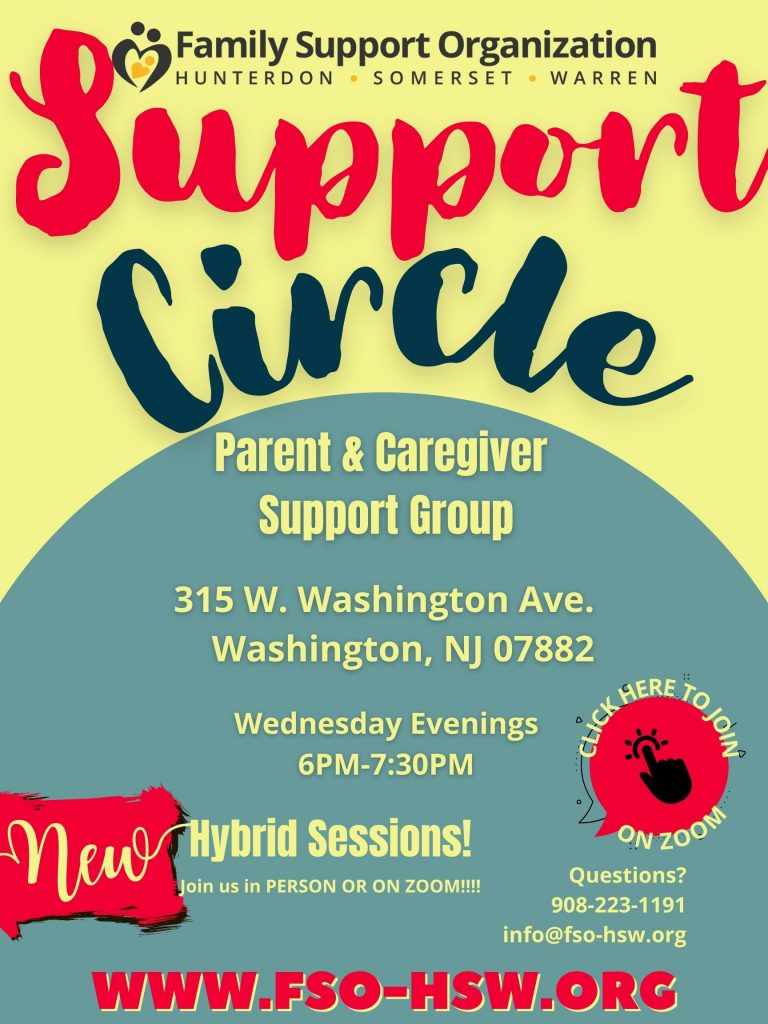 SEPTEMBER 1st, 2021 Our regular support group will be VIRTUAL ONLY!!! Click this link to join on ZOOM: https://us02web.zoom.us/s/483025304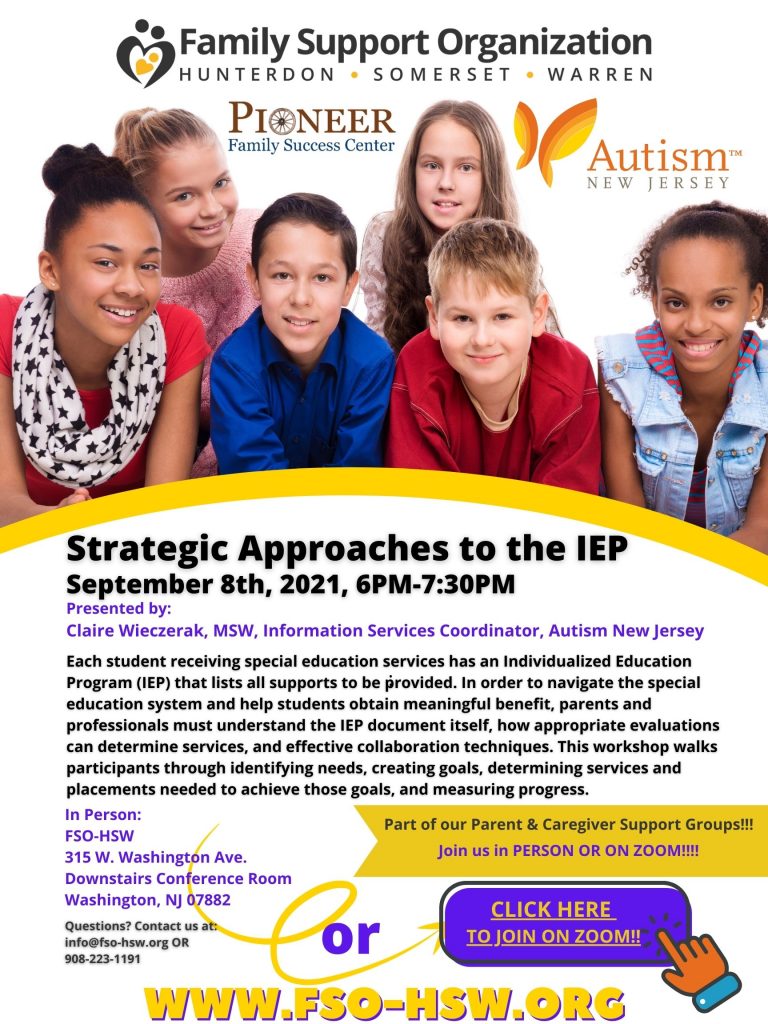 Join us September 8th, 2021 IN PERSON or VIRTUAL about STRATEGIC APPROACHES TO IEPs!!!! Click this link to join on ZOOM: https://us02web.zoom.us/s/483025304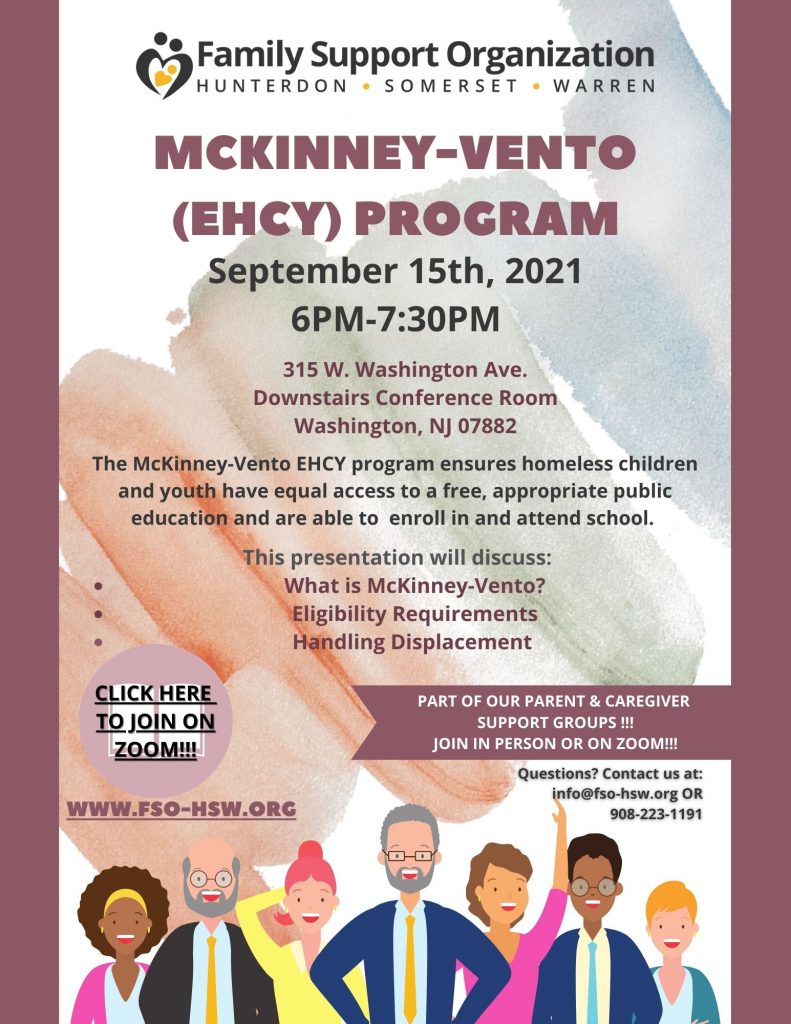 Join us September 15th, 2021 IN PERSON or VIRTUAL for information on McKinney-Vento!!!! Click here to join automatically via ZOOM: https://us02web.zoom.us/s/483025304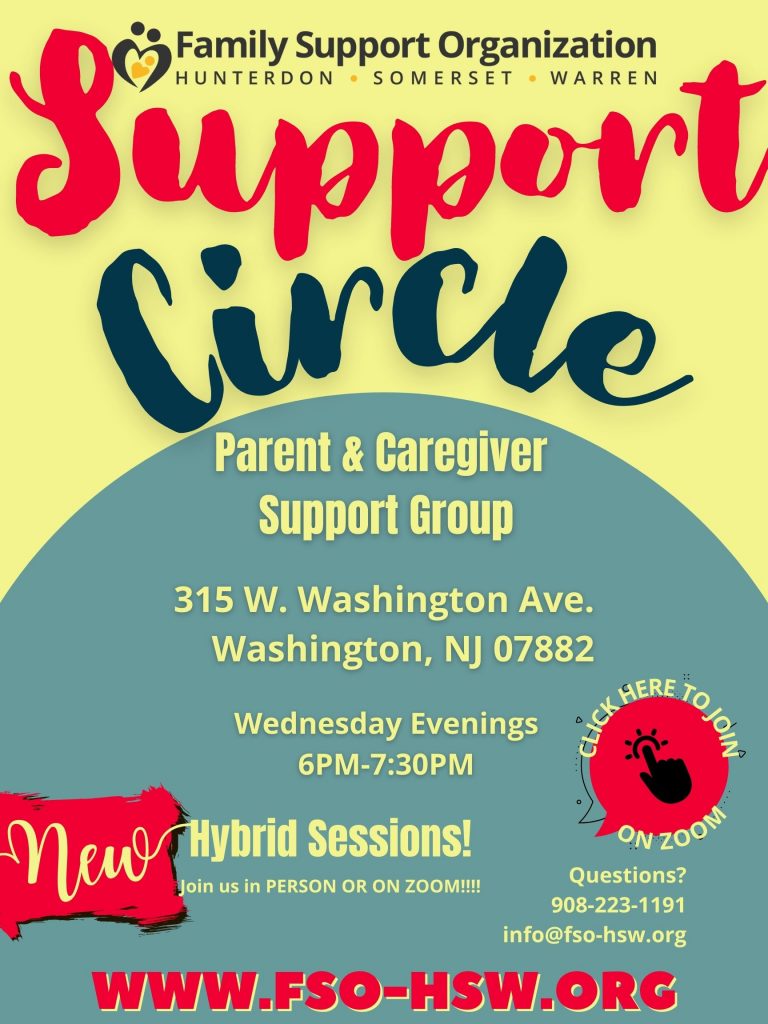 Join us September 22nd, 2021 FOR OUR REGULAR SUPPORT GROUP IN PERSON or VIRTUAL!!!! Click here to join automatically via ZOOM: https://us02web.zoom.us/s/483025304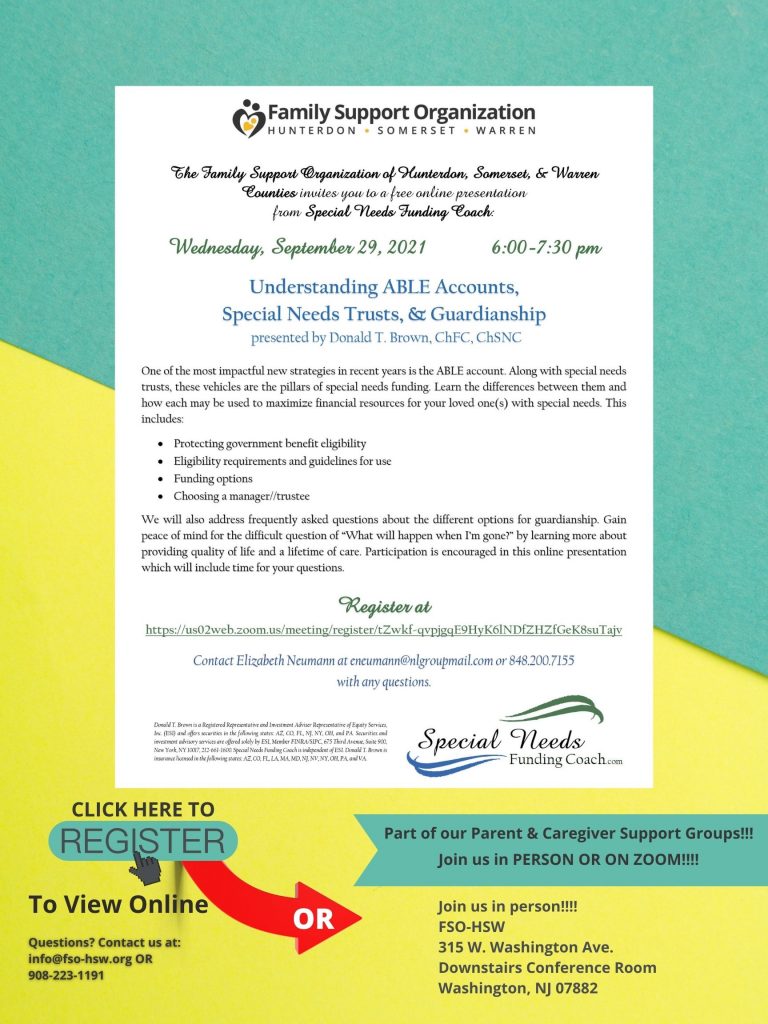 Join us September 29th, 2021 IN PERSON or VIRTUAL for information on Guardianship & Trusts!!!! REGISTRATION FOR THIS EVENT IS REQUIRED!!!! CLICK HERE TO REGISTER