When a child has emotional, behavioral or mental health challenges, the family of that child is also affected. Success begins with involving parents and caregivers as full partners in their child's care.  To assist families in this process we provide: (Click on a topic below to learn more.)
Peer to Peer Support
Families receiving care management services through the Tri-County Care Management Organization (TCCMO) are eligible for peer support. Parents and caregivers are matched with specially trained Family Support Partners who understand what these families are experiencing and encourage their progress.
Our Family Support Partners are parents and caregivers of children with emotional, behavioral and/or mental health challenges. They have first-hand knowledge of the system. They can help families navigate the system because they have done it for their own children. Family Support Partners are there to make sure that the family voice is heard and the family vision is achieved.
We provide intensive, individual support to families at a place and time that is convenient for them. We attend meetings pertinent to the family and the child to give support to the parent and the family voice. We assist families during critical situations such as hospitalization or entering a residential facility.
Support Groups & Educational Presentations
We provide information to our families on an individual and group basis. We maintain an extensive library of resources and coordinate information sessions and support groups for ongoing training, problem-solving and networking.
Advocacy
We coach, assist and support families so that they can become more effective advocates in their schools and communities as well as with local agencies and other service providers and system partners. These systems include the Juvenile Justice System, the Division of Child Protection and Permanency (DCPP), the Mental Health System, Education and Medicaid. We also advocate for the family voice at the local, state and federal levels of government.
Local Support Groups & Workshops
In addition, the FSO provides the following FREE support groups and workshops. Most are held on a regular basis, so be sure to check our Hunterdon·Somerset·Warren calendar for upcoming dates and times of the sessions you are interested in. You are more than welcome to attend as many of these groups as you would like.
Hunterdon · Somerset · Warren
Tough Choices
Tough Choices – Beyond Anger Management is an 8 week program for youth between the ages of 13-17 years old. With Tough Choices, youth can learn the tools necessary to become fully functional and mature adults. They can gain insight and practice skills needed to recognize a full range of emotions and behaviors and the skills to express them productively.
Youth Partnership
The Youth Partnership serves teenagers and young adults 13-21 years of age with emotional, behavioral, mental health, DD/ID, and/or substance abuse challenges. Individuals must reside in Hunterdon, Somerset, or Warren counties. Under the guidance of our Youth Partnership Coaches, the youth will engage in educational activities, community service, peer-support discussions, and fun! Please contact the FSO at (908) 223-1191 for more information.
Caregiver Support Groups
Caregivers of all types (Parents, Foster Parents, Adoptive Parents, Step-Parents, Grandparents, Guardians, etc.) are welcome to join us at our support groups. Along with providing mutual support, we will collectively decide on educational speakers, subjects we would like to learn more about, and enjoyable activities we would like to pursue.
Educational Workshops
FSO provides free workshops in all three counties covering various topics such as:  
Advocacy
Psycho-Educational
Legal and Financial
Special Education 
Girls Empowerment
Girl's Empowerment is a structured, activity based group for girls ages 13-17 that meets every 1st and 3rd Wednesday of the month. It is designed to help girls develop socially and emotionally as they share their thoughts and feelings in a safe, supportive environment. Girl's Empowerment covers important topics such as body image, stress management, healthy relationships, and more! For more information or to enroll in the program, call our office at 908-223-1191.
See Upcoming Events

Check the FSO Calendar:
Hunterdon-Somerset-Warren
Join Youth Partnership!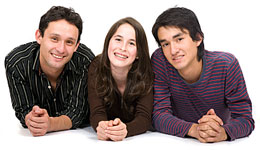 Learn why you should join us...
Call the FSO Warmline
Hunterdon • Somerset • Warren
(908) 223-1191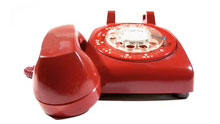 We listen and offer advice, information, and referrals to family members and care-givers in need of support.
Call Monday-Friday 9am to 5pm